Event documentation
A Car Boot Sale of The Elements
was an event that took place at the end of my ACA Base Elements residency in the village of Allenheads.
held a car-boot sale, selling objects I'd bought from other car-boot sales. The car-boot sale was informed and ordered by the periodic table.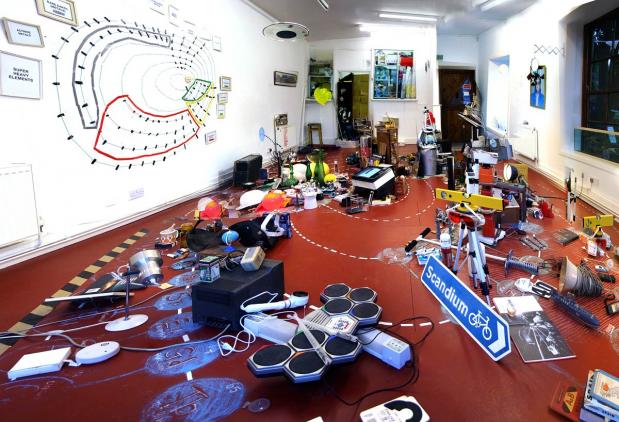 The event was timed to coincide with the Allenheads village High Forest show, which, due to what might easily be deemed more than a spot of bad weather, was in fact well and truly cancelled. Despite this, some eager purveyors of art and commerce managed to make it through the floods. I made £142.
A spot of bad weather