publications & talks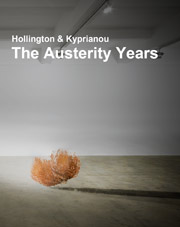 The Austerity Years: coming soon
'How I learned to stop worrying and build more bombs', NIRG, University of Toronto, Canada, April 2012

Contingency of Curation, Tate Britain, 21st May 2010

(click here for symposium talk, external link)
Despite the diverse processes that make up the curatorial, its presence in artistic culture and its power to organise the reception and distribution of art, curation seems to struggle to transform the conditions within which it operates. At this symposium, which is led by MA Curating students from Chelsea College of Art, Sheffield Hallam University and the University of Essex, invited speakers from a range of disciplines address the contingency of curation and its consequences for culture and society. Speakers include Andrea Philips, Roman Vassuer, Susan Hiller, JJ Charlesworth, Neil Webb, and Sound Theshold, Hollington & Kyprianou.
Transmission, Host: The Friend
Host, Rose Butler, Guests Kyprianou & Hollington
Published by Artwords Press.
The series Transmission: Host Chapbooks is assisted by the Art and Design Research Centre, Sheffield Hallam University
Nuclear: Art & Radioactivity, RSA, Arts and Ecology, 2008

In partnership with RSA Arts & Ecology, The Arts Catalyst and SCAN presented this forum exploring the impact of nuclear power in art and culture. Prominent artists, writers and experts discussed their work and engagement with the issues around nuclear energy. Speakers: James Acord, John Wills, Pam Skelton, Steve Kurtz, Paul Dorfman, Keith Barnham, Kypros Kyprianou, Simon Hollington, Chris Oakley, Kate Hudson and Gustav Metzger.
Adams & Smith, auction catalogue, Arnolfini 2009

An A5, 36-page colour catalogue 'Adams & Smith' now available from

The year is 2034. The era of free market capitalism and neo-liberalism is well and truly over, and a new world order has taken its place.
In its wisdom, the Federal Council of Autonomous Zones has issued a directive abolishing all cash transactions. To celebrate, Adams & Smith proudly offer 13 lots of genuine, once ubiquitous late capitalist artefacts taken from the Hollington & Kyprianou estate.
Each lot reveals a curious aspect of that bygone age, shedding light on the odd and dangerously contradictory practices of the time. With provenance certified by Tamasin Cave of SpinWatch, each lot unearths the unsavoury history connecting government, big business and the lobbying industry.
With this last ever auction, Adams & Smith are pleased to offer you a final opportunity to bring the trappings of late-Capitalism back into your life.
Figuring Landscapes, 2009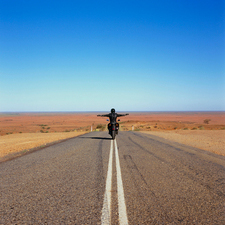 Figuring Landscapes
The touring moving image exhibition is accompanied by a major publication with commissioned essays by Professor Malcolm Andrews, Eu Jin Chua, Professor Catherine Elwes and Steven Ball, Dr. Stan Frankland, Dr. Eric Hursch, Professor Pat Hoffie and Dr. Danni Zuvela and Professor Ross Gibson.
Setting the Fell on Fire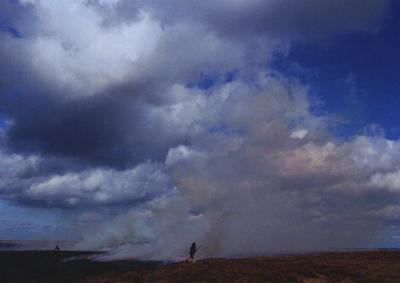 Setting the Fell On Fire
£12.00 ISBN 9780955747830 Pages 96 Binding hardback Illustration illustrated in colour Dimensions 208 x 250 mm Weight 650g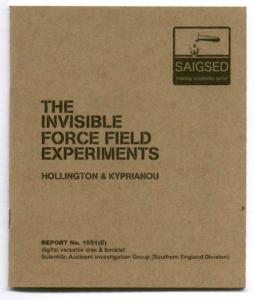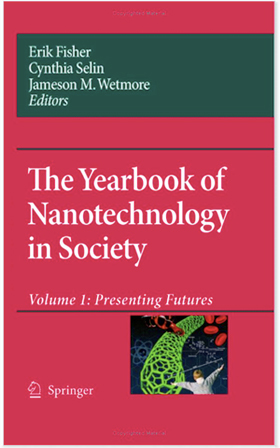 The Yearbook of Nanotechnology in Society
Presenting Futures By Erik Fisher, Cynthia Selin, Jameson M. Wetmore Published by Springer, 2008 ISBN 1402084153, 9781402084157
Technology & the Uncanny, EVA - LCC paper