News
'Phone' is being shown in Children of Prometheus
Hosted by NeMe Gallery, Cyprus. 11 Oct - 20 Dec 2019.
(Curator Marc Garrett)
MAW 2019
Co-producer and Co-Curator of the north east's biggest annual contemporary arts festival showcasing a wide range of work.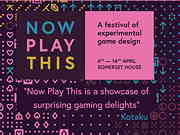 No Change is exhibited as part of NOW PLAY THIS, a festival of experimental game design at Somerset House, London 6th-14th April 2019.
32. Stuttgarter Filmwinter - Festival for Expanded Media.
Contemporary practice in artist film and video from Australia, Germany and the UK. Co-curated by Uta Daur (DE/AUS), Samantha Ferris (AUS), Simon Hollington (UK), Andrew Marsh (UK) and Claire Taylor (AUS/UK).
19 January 2019
http://www. lmwinter.de/
A new commission as part of 'Hooked' at Science Gallery London.
Bring some change.
21 September 2018 – 6 January 2019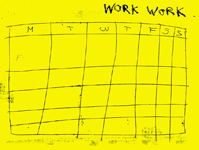 We are taking part in: 'Work work' at Tintype gallery, London
2 Nov – 2 Dec
Preview Wednesday 1 Nov, 6.30 – 8.30pm
Artists: Jo Addison, Buffet d'art, Rachel Cattle, Jenny Dunseath, Adam Gillam, Brian Griffiths, Mark Harris, Hollington & Kyprianou, Kevin Hunt, Dean Kenning, Natasha Kidd, Neill Kidgell, John Lawrence, Anna Lucas, Mary Maclean, Zoë Mendelson, Max Mosscrop, Harold Offeh, Alex Schady , Bob & Roberta Smith, Kate Squires , Emma Talbot, Mandy Ure, Roxy Walsh, We Are Publication, Michelle Williams Gamaker.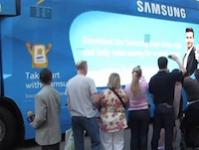 We are taking part in:
A BROKEN LINK
A survey of contemporary practice in artist film and video
Australia and UK
SYDNEY SCREENING – Golden Age Cinema – Sunday 28 May 5:30pm (showing the full UK program and a shortened Australian program)
LONDON screening – Central Saint Martins – Thursday 8 June 6pm (showing the full Australian program)
A BROKEN LINK is a survey of contemporary practice in artist film and video. The themes explored include ideas of temporal and geographical displacement, of how digital technologies bring people and ideas together but also reinforce the essence of distance and alienation.
A BROKEN LINK is comprised of two discrete programs based on location. The program is curated by two Sydney-based and two London-based curators in an attempt to explore the similarities and differences of aesthetics and conceptual concerns of artists' film and video from two different ends of the earth. The UK program has been curated by Simon Hollington and Andrew Marsh. The Australian program has been curated by Samantha Ferris and Claire Taylor.
In presenting works made between 2007 and 2016, A BROKEN LINK surveys emerging digital imaginaries during that period. The project is a meditation on slippage and displacement, exploring how artists reconcile the local and the global within their work and how this is communicated to a diverse audience.
UK programme artists:
THOMSON & CRAIGHEAD, REBECCA MOSS, TOM DALE, HOLLINGTON & KYPRIANOU, HUNKY MARK, ROSE BUTLER, RICHARD T WALKER, SARAH SPARKES
Australian programme artists:
TIM BRUNIGES, JAMES NEWITT, DAVID GREENHALGH, SODA_JERK, NOVA MILNE, CAROLINE GARCIA, BADEN PAILTHORPE, DOMINIC BYRNE, HEATH FRANCO, NASIM NASR, AKIRA AND NATHAN LASKER, EMILY PARSONS-LORD, LAUREN BRINCAT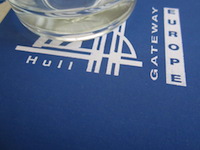 We are taking part in the Hull City of Culture 2017 ReROOTed weekend on March 24 - March 25.
Turn up at local hostelries to set either a glass half empty or half full upon our work, or go to Humber Street gallery and environs to watch performances and installations by Alastair MacLennan, Alexandre Burton, Ann Whitehurst, Anne Bean, Dr Beatriz Garcia, Bioni Samp, Dani Abulhawa, Dave Lynch, Fran Cottell, FK Alexander, Filippos Tsitopoulos, Gillian Dyson, Graham Dunning, Ground Collective, Helen Kaplinsky, Hollington & Kyrprianou, Julie Bacon, Karen Christopher, LADA (Live Art Development Agency), Marcel Craven (Ground), Mark Waddell, Mark Titchner, Nina Edge, People Like Us, Rob Gawthrop, Joanna Millet, Roddy Hunter, Ronald Fraser-Munro, Ruth Levene, Simon Poulter, Third Angel and Tom Cassani.
POST TRUTH IN CAPS is screening on Friday 31st March in 'Post Truth Film Screening' as part of the ​ Askance?Oblique Conferencee at Sheffield Hallam University.

We have a new commission in the expo 'The Act of Magic' at STUK, Leuven in Belgium from 21st February - 9 March.
Artefact is a themed exhibition and festival on contemporary visual arts, current events and societal challenges. In 2017, Artefact looks at the Act of Magic. What does magic mean today? Which role does it play as a social phenomenon? How is it used as a metaphor? And how do contemporary artists tackle the subject? From poetry to strategy, from magical object to obscure systems, from harmless distraction to manipulation: the artists in The Act of Magic investigate what enchants us today.
Participating artists: Troika (D, D, F), Verena Friedrich (D), Jens Brand (D), Eric Arnal Burtschy (FR), Marjolijn Dijkman (NL), Suzanne Treister (UK), Center for Tactical Magic (US), Shana Moulton (US), Melanie Bonajo (NL), Tim Etchells (UK), Jonathan Allen (UK), Hollington & Kyprianou (UK), Liz Magic Laser (US), Goldin+Senneby (SE), Femke Herregraven (NL), Tobias Revell (UK), RYBN.org (FR), and BCL (AT/JP).
Curated by Karen Verschooren and Ils Huygens.
Excerpts from 'Mirage Men' makes an appearance in the new Adam Curtis film 'Hypernormalisation' available on the BBC, late October 2016.
info here