old news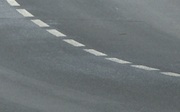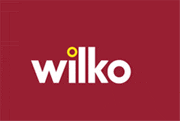 The Castle
Hollington and Kyprianou's Hoodwink commission in a Wilkinson's store in Folkestone.
Solar System Parameters
Solar System Parameters is the first book from London based graphic artist and painter Phil Ashcroft. The text includes essay's on Ashcroft's practice by Paul Hobson, Director, Modern Art Oxford and Simon Hollington, Co-Curator of The Hope of Wrecks, Artist and Lecturer in Contextual Studies at Central St Martins, London.
"Cynical, dissatisfied, border-line disruptive, the work broods with a simmering revolutionary disquiet." - Paul Hobson
"Phil Ashcroft – a 21st century John Martin if John Martin was painting Mega-City One after the neutron bomb had been dropped." - Simon Hollington
More details from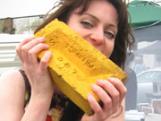 Art Car Boot Fair, Folkestone 2014
Some of the goods from 'The Castle' on sale at the Folkestone Art Car Boot
72nd World Science Fiction Convention
14th - 18th August 2014
The Hope of Wrecks
Jo Addison, Chris Doborlowloski, Daniel Goodwin, David Ersser
Friedrich Kunath , Martin Kippenberger, Kypros Kyprianou,
Adam Norton, David Shrigley, Ali Tareen, Paul Theck.
Curated by Simon Hollington and Andrew Marsh.
The University of Hertfordshire Art & Design Gallery and Museum of St.Albans. Art and Design Gallery, Fri 13 Sept – Sat 19 Oct, Museum of St Albans, Fri 13 Sept – Sun 27 Oct
Closing Reception: Sat 26 Oct 6–8 (Museum of St Albans)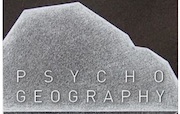 Psychogeography
will be in 'Psychogeography' at Arthub 5-9, Creekside, Deptford, S.E.8 4SA between 6-16 March (Thurs-Sun 1-5pm)
Opening: 6 March 2014, 6-9pm
Canary
'Canary' is on as part of the Made In Roath festival, Cardiff17th-24th October. More details from

Hanover Project Video Festival
We are showing work at the Hanover Project, Bhailok St, Hanover Building, University of Central Lancashire Opening Hours: 23rd October - 29th October 2013, 10am – 5pm Preview: 23rd October 2013, 5 - 8pm (following the George Barber Lecture) More details from

Paths Through Utopias screening at 'Spirit of Utopia'
Whitechapel Gallery, Thursday 5th September with a Q&A.
Heckler
HECKLER: Tactics to heckle, hiss, howl and holler.
Kypros will be giving a presentation 'Let me paint you a picture' at a symposium of performative presentations and provocations organised by Loughborough University School of the Arts' Lee Campbell and Mel Jordan in association with Trade, Nottingham.
Trade, 1 Thoresby Street, Nottingham, United Kingdom, NG1 1AJ.
Saturday 13 July 2013
12.30pm - 18.30pm
No Time Like The Present
No Time Like The Present is an academic paper on the ethics of time travel by Dr. Chris Degeling (University of Sydney), Anson Fehross and Ian Lawson, inspired by
'The Allenheads Findings'.
If we received a message from the future telling us that something we are doing now is screwing up people in the future-what would be the correct ethical response-to act or ignore? Well the answer is more complex than you think- give it a read- it's a page-turner.
Mirage Men
'Mirage Men' a Lundberg, Pilkington, Denning, Kyprianou feature length documentary will be premiering at Sheffield Doc/Fest in June 2013.
"A brilliant piece of work" - Adam Curtis, Director of the Power of Nightmares
"An incredible story" - Jon Ronson, author of the Psychopath Test
"I knew it" - Kyp's mum
MSFW award shortlist
The Allenheads Findings has been shortlisted by the Association of Professional Futurists for the 2013 Most Significant Futures Works, for publications completed from 2008 to 2012. We are up against some pretty stiff competion including Bruce Sterling and Cory Doctorow.
One Minute screenings
A film version of 'Towards a Disarmament of Theatrical Cinematography' is being screened at Furtherfield Gallery in One Minute Volume III, curated by Kerry Baldry. Various weekends January-February 2013.
The Olympic Torch
A short film about the Olympic torch
All the bells
Cultural Olympiad (West Norwood)
The Future of Futures
Adams & Smith is featured in the book, 'The Future of Futures', marking the 10th anniversary of the Association of Professional Futurists.
Expanded
'Evidence & Values For A New Age' will be appearing for one night at GHost, EXPANDED an Exploding Cinema event at Goldsmiths new exhibition space in an old church - St James Hatcham. London.
Ghost is curated by Sarah Sparkes.
Sat 1st December 6-10pm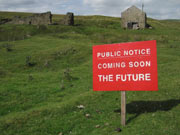 The Allenheads Findings
If you find yourself in Northumberland in October- December we will be unveiling the results of our residency at
Allenheads Contemporary Arts
Opening: Saturday October 15, 2-6pm at the old Post Office, Allenheads, Northumberland. Exhibition and film screening continues until December 7th.


What a Carve Up
Private view: 22nd June 6pm-9pm
Public House Projects, 62 Gowlett Road (above the Gowlett pub), Peckham SE15 4HY.
For further info Public House Projects.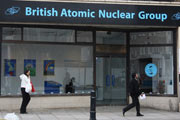 The Nightwatchman in Canada
If you find yourself in Canada in April 2012 we will be guest speakers at The Nuclear Industry Research Group Nuclear Industry Research Group conference and workshop 'The Nuclear Industry in the 21st Century Environment.' at the University of Toronto. We'll be giving a presentation on our involvement with The British Atomic Nuclear Group and general Nuclear Industry skulduggery.
The Nightwatchman / BANG archive is also here

International Short Film and Video Festival, Novi Sad, Serbia
We have two films screening in December in the Vertical Films section;
Two Squared
, (Kypros Kyprianou) and
One, lime Street
(Kyprianou / Rose Butler)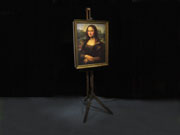 Art PLatform LA
If you find yourself in Los Angeles at the end of the month,
YoungProjects
will be showing one of our films at
ArtPlatform LA
, a new Art Fair from The Armory. But which film you ask? Well that would be telling.
OCT 1 - OCT 3, 2011
Opening Preview Friday, September 30
L.A. Mart, 1933 S. Broadway, Los Angeles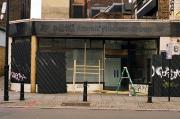 Contemporary Art Journal
The latest edition of the South Korean Contemporary Art Journal has a decent splash on our British Atomic Nuclear Group project. And the magazine even appears to contain no adverts. Just writing and pictures and stuff. So if you find yourself in South Korea, pop down to the local John Menzies and bag yourself a copy.
The Nightwatchman / BANG archive is also here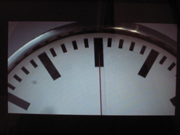 Peloton Screenings
We are showing some films at
Peloton in Sydney, Austalia, as part of Kerry Baldry's One Minute Volume 3 and One Minute Volume 4.
From 24 Nov– 17 Dec.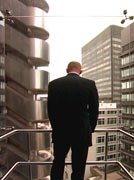 One, Lime Street
One, Lime Street (with Rose Butler) is being shown as part of the Wirksworth Festival , on the 18th September, 6:00pm, Wirksworth Town Hall.