The Stanford (Seaside) Prison Experiment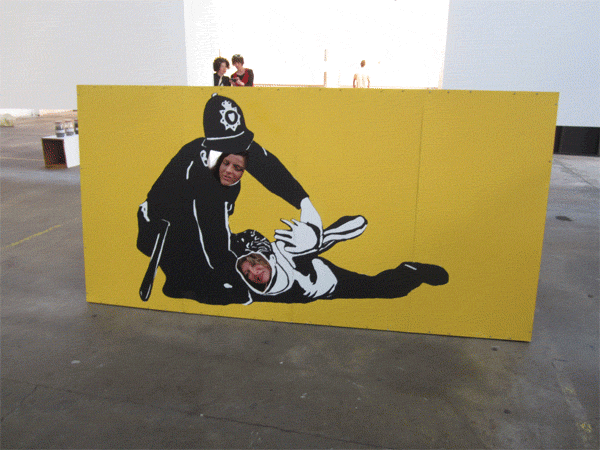 A re-enactment of the Stanford prison experiment (SPE) that was conducted at Stanford University in 1971 into the psychological effects of becoming a prisoner or prison guard. For 'Future Dreaming' a touring show beginning in Lewes, the experiment has been transposed from a prison to a triptych of beach-cut outs.
In the original experiment, the 'guards' enforced authoritarian measures and ultimately subjected some of the prisoners to psychological torture. Many of the prisoners passively accepted psychological abuse and, at the request of the guards, readily harassed other prisoners who attempted to prevent it. What will happen in the seaside version?
Opening on 30th May at the Foundry, Lewes. For further info visit
Future Dreaming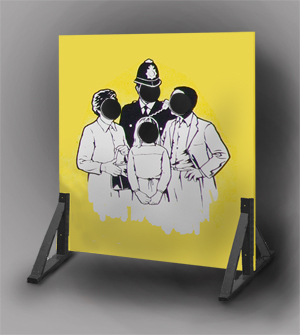 Stanford (seaside) Prison Experiment: 'Neighbourhood Watch' mockup